Martinhal Beach Resort & Hotel
Did you know?
That due to our special relationships, our resorts offer us the best packages available.
Portugal
Exclusive offers & savings
Book early to secure our lowest rates
UK Return flights
Luxury accommodation
Private transfers
Booking flexibility
Personal concierge travel advisor
ATOL & ABTA protection

Save now
Recommended: We've been to the Martinhal Beach Resort & Hotel
Plan My Holiday
Enjoy a luxurious holiday in Portugal.
Situated in a stunning position overlooking Martinhal Beach and set within a protected natural park, Martinhal Beach Resort & Hotel is located close to the historic town of Sagres on the unspoiled Western Algarve. Built using innovative modern styling and intriguing architecture, the resort represents sustainability and blends into its natural background effortlessly. The resort comprises of three distinct areas – The Hotel Martinhal, The Martinhal Village and Luxury Villas.
Dining options at the resort include Portuguese cuisine at 'O Terraço', fresh seafood at 'As Dunas', and a-la-carte Italian menu at 'Os Gambozinos', hot and cold snacks at the 'Beach Club Pool Bar' and the 'Village Square Juice Bar'.
Designed with the family in mind, leisure facilities are in abundance at the resort. For the active there is a fitness centre at the Village Square and Club 98 is the resort's lively tennis and sports club. Finisterra Spa is perfect for those seeking ultimate pampering.
Spa

Swimming Pool

Sports Facilities

Kids Club

Weddings
This resort has a range of room types to suit your budget and party size.
Terrace Rooms at Hotel Martinhal are situated within the main building and surrounded by private gardens.
The architecture draws on the austere beauty of the unspoiled western Algarve, a design signature that's effortlessly carried through to the living spaces.
The use by British furniture and interiors designer Michael Sodeau of natural materials like timber, cork and wicker to furnish the rooms lend the accommodation a minimalist, organic quality that is as appealing as it is innovative.
Likewise, the muted pastel tones used to decorate the interior create a wonderfully mellow atmosphere that is easy on the mind, and on the soul.
Each en-suite room has its own private wood deck terrace and an area of lawn where guests can lounge and soak in the sun and memorable sea views.
Hotel Martinhal Beach Rooms are arranged in clusters of four near the beach and are just a short walk from the main building.
Positioned to take full advantage of an outstanding coastal panorama, these rooms are flat roofed and wrapped entirely in natural timber to blend effortlessly into the landscape.
Inside, the colour palette is deliberately subdued and living spaces fashionably understated: the mood is cool and refined.
Natural wood, stone, cork and other locally sourced materials have been employed by British furniture and interiors designer Michael Sodeau to decorate the interior. The impression is one of function and continuity.
Rooms open on to private balconies or terraces where glorious ocean views and sunsets can be fully appreciated.
The Beach Suites at Hotel Martinhal number just two and are visually stunning in their appearance.
Clad in natural timber and positioned overlooking the ocean, the Suites incorporate loft-style double height living spaces, with the open-plan bedroom situated on the mezzanine level. Outside, a private veranda has been carefully orientated to take advantage of the setting sun.
Floorspace is deceptively generous, and the enormous floor-to-ceiling bay windows greatly enhance the sense of proportion. A private ground floor terrace extends on to a modest lawn.
A soft pastel colour scheme complements the eco-friendly materials and fibres that British furniture and interiors designer Michael Sodeau has used to furnish the rooms, and the mood is one of refinement and understated luxury.
Uniquely, Beach Suites interconnect with the adjacent Beach Room – perfect for families with older children. The design, however, still allows for privacy without losing the feeling of continuity.
Find out what makes this resort special. Here are some of our personal highlights.
Don't just take our word for it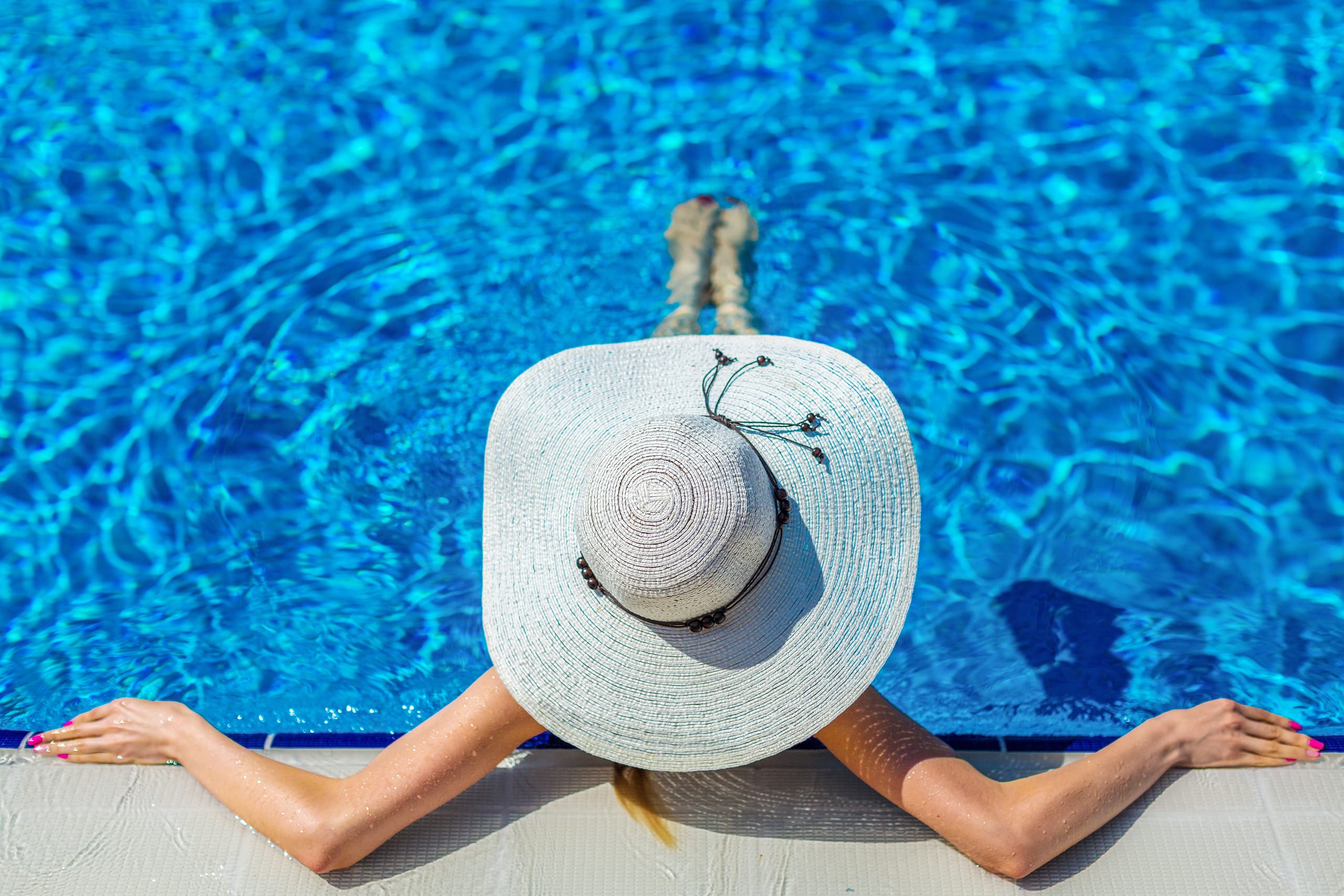 Relax.
We've got
you covered.
All our holidays are
ABTA and ATOL protected