Myconian Avaton
Did you know?
That due to our special relationships, our resorts offer us the best packages available.
Greece
Exclusive offers & savings
Book early to secure our lowest rates
UK Return flights
Luxury accommodation
Private transfers
Booking flexibility
Personal concierge travel advisor
ATOL & ABTA protection

Enjoy a luxurious holiday in Greece.
A member of Design Hotels and part of the Myconian Collection, Avaton is a stunning hotel poised on a hillside with phenomenal panoramic vistas of the Aegean Sea, Elia beach and rugged mountains.
Literally built into the bare rock face, Myconian Avaton's suites and villas each feature prime sea views from their balconies and terraces, which come complete with private Jacuzzis or infinity pools. Guests are treated to exceptional personal service and absolute privacy in their beautifully designed accommodation, not to mention pampered to perfection at the serene Avaton Spa.
The hotel's infinity pool terrace is outstanding – presenting one of the best vistas on the island. Here, the azure colours of the sparkling pools merge into the blue sky, leaving you breathless at the beauty of your surroundings. For a taste of beach life, take the complimentary shuttle down the hill from your suite or villa and step barefoot onto the golden sandy beach, lie on your personal lounger and enjoy a few cocktails, or take part in some of the watersports on offer.
When it comes to wining and dining, Myconian Avaton is home to the Panorama fine dining restaurant where you can enjoy seafood platters, the catch of the day, traditional dishes and all manner of gourmet cuisine. The full American Champagne Breakfast is also a highlight!
Pools

Beach

Spa

Watersports

Restaurants and bars
Avaton's spacious suites and villas boast cutting-edge design and luxurious furnishings, completed with infinity pools and Jacuzzis on furnished balconies.
Discover what makes this resort special. Here are our personal highlights.
Enjoy being pampered at the Avaton Spa, which uses two exclusive product ranges – Elemis and Ligne St Barth. Treat yourself to a Frangipani Salt Glow Scrub or a Chill-Out Body Massage using warm sea shells.
At Myconian Avaton you will indulge in some delectable cuisine. Panorama fine dining restaurant is poised on a hill high above the sea, offering one of the best lookouts on the island from its terraced balcony. Here, delight in colourful traditional fare and elaborate gourmet creations, all using the freshest locally-sourced ingredients. A full American Champagne Breakfast is also served here each morning.
The Avaton has a magnificent infinity pool terrace that merges seamlessly on the horizon line with the Aegean Sea below. Enjoy complimentary poolside treats including fresh ice-teas served all day, as well as spa product testing, and relax to the sounds of the live DJs tunes playing. Elia beach is Mykonos' longest beach, and Avaton guests have exclusive access to a stretch of private beach, with private loungers and a beach bar. There's also a variety of watersports to try including kayaking, water-skiing and scuba-diving. A dedicated complimentary beach shuttle will run you down from the top of the hill.
Don't just take our word for it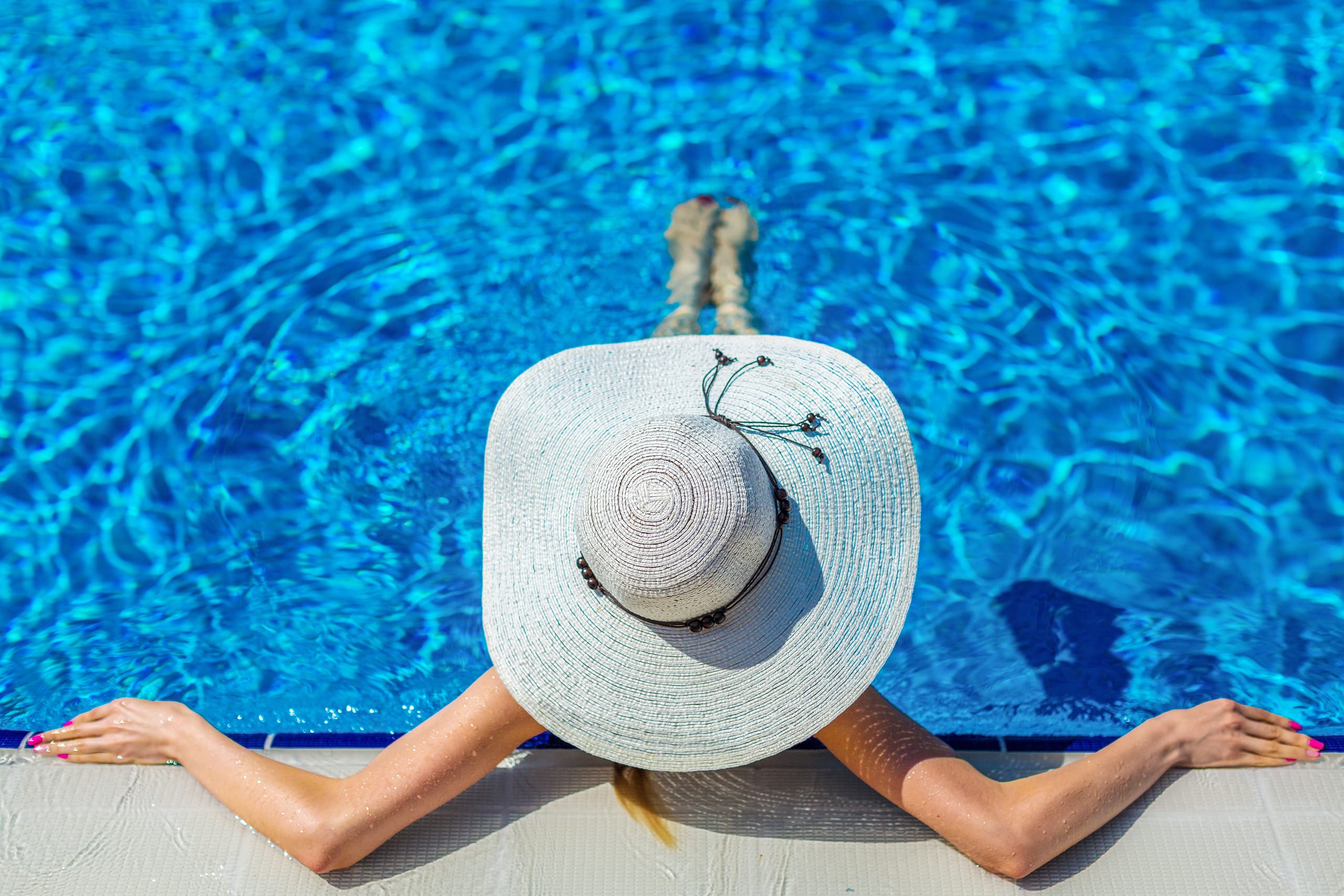 Relax.
We've got
you covered.
All our holidays are
ABTA and ATOL protected