What a Holiday! - Heritage Awali Customer Review
We love hearing all about your Holidays, especially when its about one of our favourite hotels Heritage Awali.
Take a look at a customer review on their experience at Heritage Awali.  So if you are thinking of booking Heritage Awali or already have it book, take a look at what a previous customer has to say. Don't forget to read the tips!
Heritage Awali Golf & Spa is boasting prime position on the spectacular Domaine de Bel Ombre – an awe-inspiring setting between the Indian Ocean and lush mountainous interior of southern Mauritius.
With verdant grounds stretching 2500 hectares across a beautiful nature reserve, this former sugar estate is centred on the 19th-Century Le Chateau de Bel Ombre – now one of the finest gourmet restaurants on the island.
The Staff at Heritage Awali
Without doubt, the staff made our holiday.
Every single staff member went out of their way to make our stay as enjoyable and memorable as possible. Every single request was met with "of course", they genuinely care about their guests. Staff members remembered our names and room numbers and for the first 3 days we received a nightly courtesy call to our room to ensure everything was okay.  Need emergency same day laundry done? – not a problem.   Need a taxi booked? – they're on it.  The staff made our holiday, one in particular was for Nitish, who works at the beach towel desk, helping to arrange excursions.  My fault completely, but I got the date wrong with our excursion. This was spotted and Nitish took the liberty of re-booking it for me, at no extra charge.
We also had staff members coming to find us, when they found an item of clothing that could be ours (it was!) Another member of staff who tried to call me, and then sent a whatsapp message to tell me that they needed to rearrange a restaurant booking.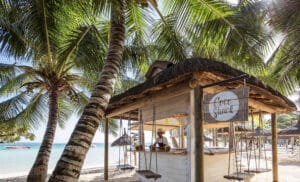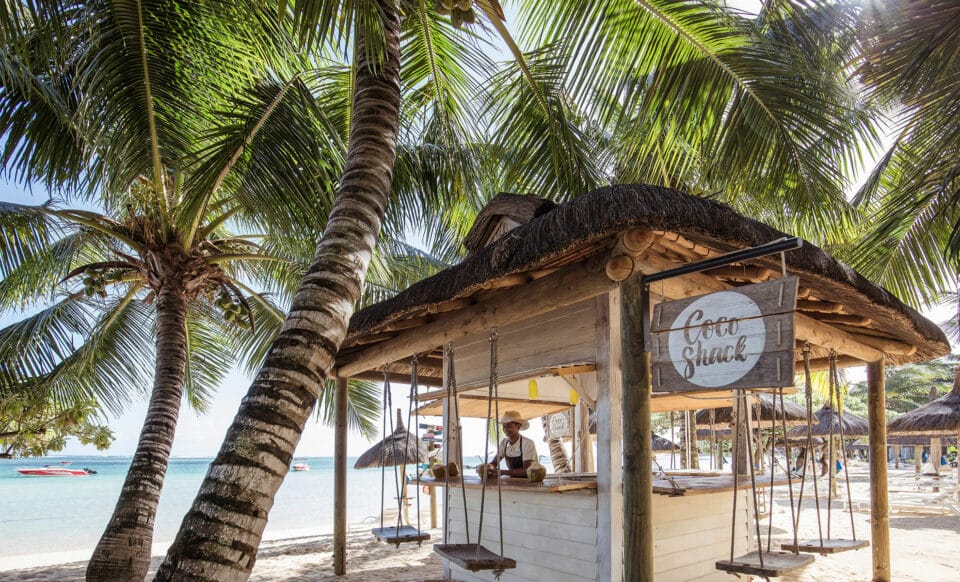 We've been visiting All-Inclusive resorts for eight years and without any hesitation, the quality of food at the Awali was superb. We were given a top tip to pre-book the restaurants before we arrived, and as a result we managed to visit most of them.
Savana – The buffet, as we're not meat eaters, we found the choices here limited.  However one quick chat to the head chef and he was delighted to cook us a special fish meal, which was delicious.
Infinity Blue – We had lunch here most days (need to book) and ate here on a couple of evenings. The food quality here was brilliant – at lunch or dinner, and the presentation of the dishes, was beautiful.  All supported by a friendly waiting team.
Zarfarani – Is the adults only Indian restaurant, we ate here twice. We started smelling the Indian cooking from 10am most days and sampled the delicious Indian cuisine.  We would thoroughly recommend this restaurant.
Kuzini – The Italian, The service was relaxed here, but we're on holiday, so who cares? A delicious meal once again.
Gin'ja –Is the Thai restaurant at the Telfair the sister hotel. We got a 1500 rupee PP allowance to eat here and they had delicious food! Once again, we struggled with the menu as non meat eaters, but right away the chef was delighted to make a special starter for us.
Le Palmier – Another Telfair eatery with a 1500 allowance pp. This was a very tasty dinner located the beach, so would recommend to bring a jacket in case it gets cold.
Le Chateau – What an experience, this was fine dining at its best. Once again 1500 rupees allowance to eat here,  this was our most expensive meal, but thoroughly worth it.
Beach service / Infinity blue bar / Zanzibar – We're not big drinkers but every 20 mins, sitting around the pool or watching the evening entertainment, we were offered drinks.  They also offer drinks in take-away cups if you want to go back to your room with the drinks.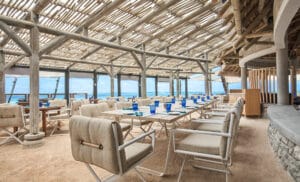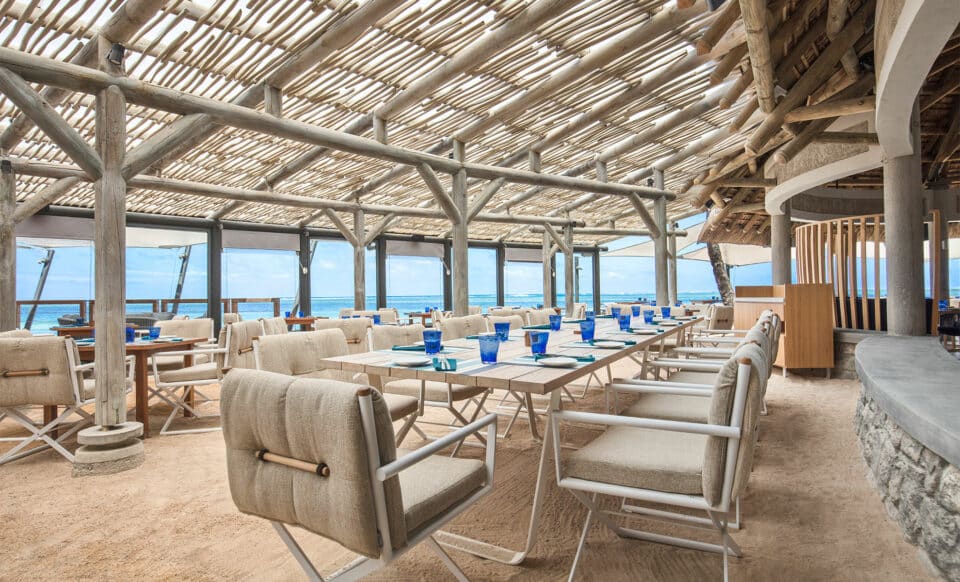 The Facilities at Heritage Awali
Loved the water activities – you need to walk down the beach for 7-8 minutes to reach them, or get the shuttle bus
The Bedrooms – Well equipped, clean and well laid out. We requested a ground floor room to help with a mobility issue – not a problem!
The Pool Areas – Kept clean and a nice mix of sun loungers and day beds. Never any issue in finding a free sun lounger – there are so many places to sit. There are three pools –  One next to Kuzini, there was never saw anyone in here.  The adults only pool,  I won't lie, was freezing.
We weren't allowed to keep our room beyond midday on our departure day, but booked ourselves into the departure shower room for a luxury space to shower and change before the flight home, which was very handy.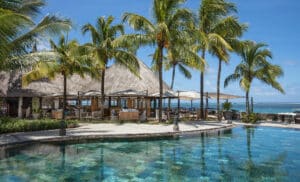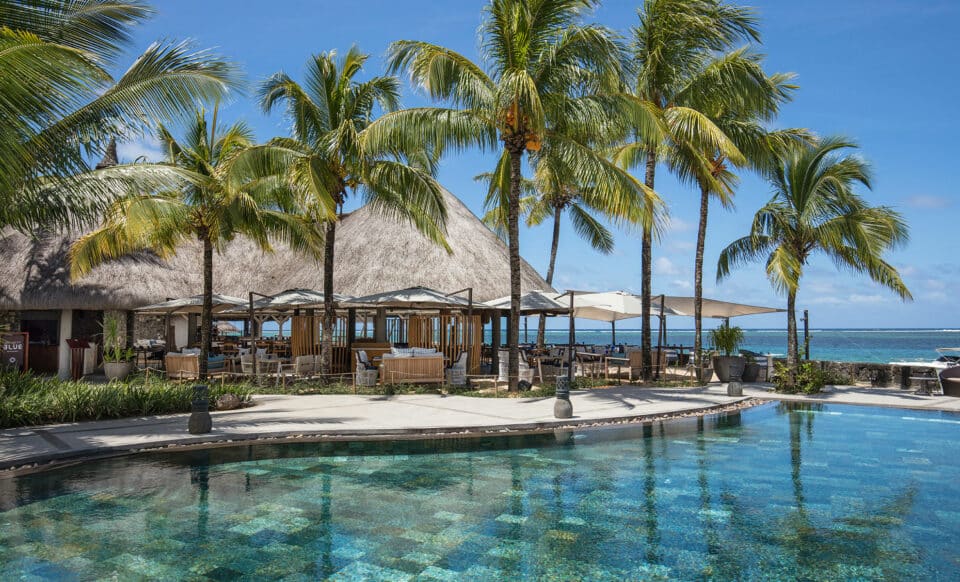 The Spa at Heritage Awali
One word – WOW!!!   We took advantage of our complimentary massage, and also treated ourselves to 2 more massages. However the biggest attraction for us, was the outdoor heated large Jacuzzi (looks like a swimming pool). We booked to use this each afternoon, and was invaluable, as the main pools were chilly.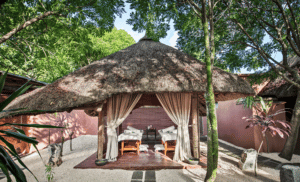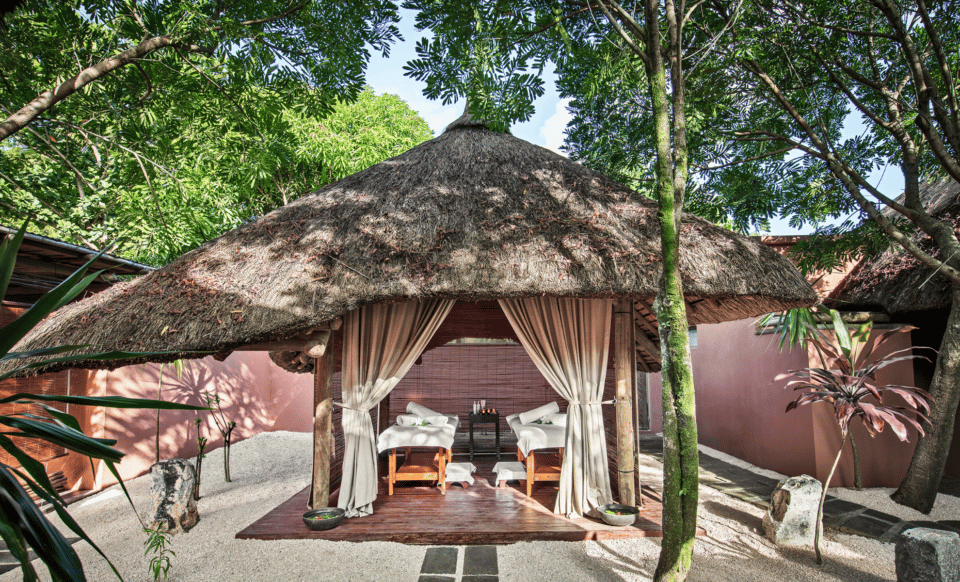 We will return here! Probably the nicest holiday we've ever had.
Top tips
100% book your restaurants before you arrive, we met plenty of people who didn't get into the places they were hoping too.
If you don't see something on the menu, don't be afraid to ask for it, particularly if it's to meet a dietary requirement.
Book your massages before arriving.
If staying in a garden room, our block was next to Zafarani / the main hotel area. This was a great central area to be in.  Other garden room blocks would be further away.