Sugar Beach, a Viceroy Resort
Did you know?
That due to our special relationships, our resorts offer us the best packages available.
St Lucia
Exclusive offers & savings
Book early to secure our lowest rates
UK Return flights
Luxury accommodation
Private transfers
Booking flexibility
Personal concierge travel advisor
ATOL & ABTA protection

Save now
Recommended: We've been to the Sugar Beach, a Viceroy Resort
Plan My Holiday
Enjoy a luxurious holiday in St Lucia.
Nestled upon on a former sugar plantation on St Lucia's UNESCO world heritage site, Sugar Beach, a Viceroy Resort boasts one of the most impressive locations on the island and is situated between the majestic Piton Mountains and verdant rainforest that leads down to the sandy-white beach, lapped by the glittering waters of the Caribbean Sea.
Contemporary and elegant in design, the rooms, villas, cottages and beach bungalows are furnished in plantation style and dotted across the 100 acres of mountainside terrain and feature either a walled-garden, stunning terrace and a private plunge pool.
Sugar Beach also boasts larger, multi-bedroomed accommodations such as Residences and three stunning Beach houses that form the Beachfront Collection – offering guests incredible amounts of space, luxurious accommodations at the highest level and beautiful outside gardens complete with infinity pools.
When it comes to dining, guests can enjoy breakfast on the Terrace at the Great House overlooking the lily pond, lunch on the beach at Bayside or Jalousie Grill or for those special occasions, dine a la carte at the Great Room, situated on the first floor of the Great House boasting beautiful views out towards the Caribbean Sea and Pitons.
Along with a large swimming pool, leisure facilities are in abundance at the resort and include a state-of-the-art fitness centre, tennis, table tennis, beach volleyball, archery, non-motorised water sports and the award-winning Rainforest Spa with its seven tree-house treatment rooms. . For little ones, Sugar Beach offers a Kid's Club offering a full and fun activity schedule (4 to 12 years of age).
Rain forest Spa

Beach Volleyball

Tennis

Fitness Centre

Year-Round Complimentary Kids Club

Direct beach access to protected marine reserve

Resort swimming pool

Snorkelling and diving
Sugar Beach, a Viceroy Resort has a range of room types to suit your budget and party size, with the option to upgrade to one of the multiple bedroom Residences, including the renowned four-bedroom Beachfront Collection on Glenconor Beach.
Find out what makes this resort special. Here are some of our personal highlights.
Cradled in the embrace of St Lucia's World Heritage-listed Pitons, it is hard to imagine a location more conducive to relaxation and rejuvenation than the Rainforest Spa at Sugar Beach.
Widely regarded as the island's spiritual heart, the lush foliage and soaring mountain vistas of Val des Pitons provide the perfect backdrop for St. Lucia spas. Guests wishing to unwind can experience a period of re-creation in its truest sense – a time for reflection, renewal and a break from the everyday stresses of life.
One of the most beloved spas in St Lucia, the Rainforest Spa at Sugar Beach resort St Lucia, features tree house treatment rooms, an Amerindian steam dome, and specialist skin care clinic perched along a lively stream in the lush tropical forest at the base of Petit Piton.
Treatments are designed to be as nourishing on the outside of the body as their ingredients are on the inside. Free from chemicals, these all-natural rituals utilize the bounty of St Lucia's natural world, unleashing beauty secrets the islanders have known for centuries. Bananas, the local pride, to firm, tighten and smooth away wrinkles; coconut to exfoliate; aloe vera to rejuvenate; and rich cocoa butter to heal and hydrate.
Harnessing the nourishing properties of nearby volcanic springs and fertile cocoa plantations, the Rainforest Spa offers a range of signature treatments – in addition to indulgent organic treatments from South African spa line Environ, Academie France, and St Lucia's own Green Papaya – designed to connect guests to The Jalousie Plantation's very special location.
Positioned amid verdant rainforest between St Lucia's majestic Pitons, and with over 100 acres of tropical rainforest and welcoming white sand beach on its doorstep, Sugar Beach offers a host of St Lucia activities to satisfy adventure-seekers and sun-soaking visitors alike.
For those who seek out action, there's no end to activities in St Lucia at Sugar Beach: the sports and fitness facilities are among the best in the Caribbean, and the resort's activities coordinators make the most of the mountain surroundings.
Regular fitness activities include:
Hiking Gros Piton: At 797m, this is the largest of St Lucia's twin volcanic cones. Scheduled hikes to the summit are organized each week and considered an island highlight.
Hiking to the Sulphur Springs: St Lucia boasts the Caribbean's only drive-in volcano, just a short distance away from Sugar Beach. Regular hikes take guests to the bubbling sulphurous mud pools and steaming vents.
Non-motorized watersports: Sea kayaking, snorkeling, hobiecat sailing, windsurfing and even night fishing are all offered in the crystal waters of the National Marine Reserve, just a step from the beach.
Yoga, Pilates, On the Ball and Wellness classes
Beach volleyball
Tennis (there are three courts)
Caribbean Dance Class
The Jalousie Plantation Rainforest Walk
Waterskiing and tubing
Bayside Bar
Open from 9.00am to 11.00pm serving ice cold drinks and cocktails just feet from the water's edge, this relaxed venue also serves a Tapas-style menu from 11.30am to 6.00pm.
On Tuesday evenings a local Kweyol menu is served 6.30pm to 9.00pm.
The Great Room
The Great Room For discerning diners there is the elegant Great Room, with its old world colonial charm serving Caribbean influenced fare in candlelit surroundings.
The Cane Bar
A specialty rum bar featuring cutting edge style, a glowing white bar, and comfortable over-sized furniture in a palette of white and soft charcoal, as well as a wide selection of rum and a "rummelier" to help guide guests through their choices.
In addition to the offerings behind the bar, The Cane Bar also features a Japanese-inspired menu to provide the perfect accompaniment to your chosen libation. Enjoy our signature Caribe Roll with Spicy Kanikama, Cucumber, Eel Sauce, Srirasha, Wrapped in Mango, or a Cane Bar Roll with Spicy Stone Crab, Avocado, Mango, Ikura, Cucumber and Cilantro, Wrapped with Soy Paper and in a Creamy Yuzu Sauce. There is also a selection of Sashimi with fresh catch of the day.
This air-conditioned bar is open from 6.00pm to 1.00am, seven nights a week. After 10.00pm, guests must be 18 years and over. Menu selections are served until 10.00pm.
Get inspired
We love to sample our resorts and share our experiences with you
Don't just take our word for it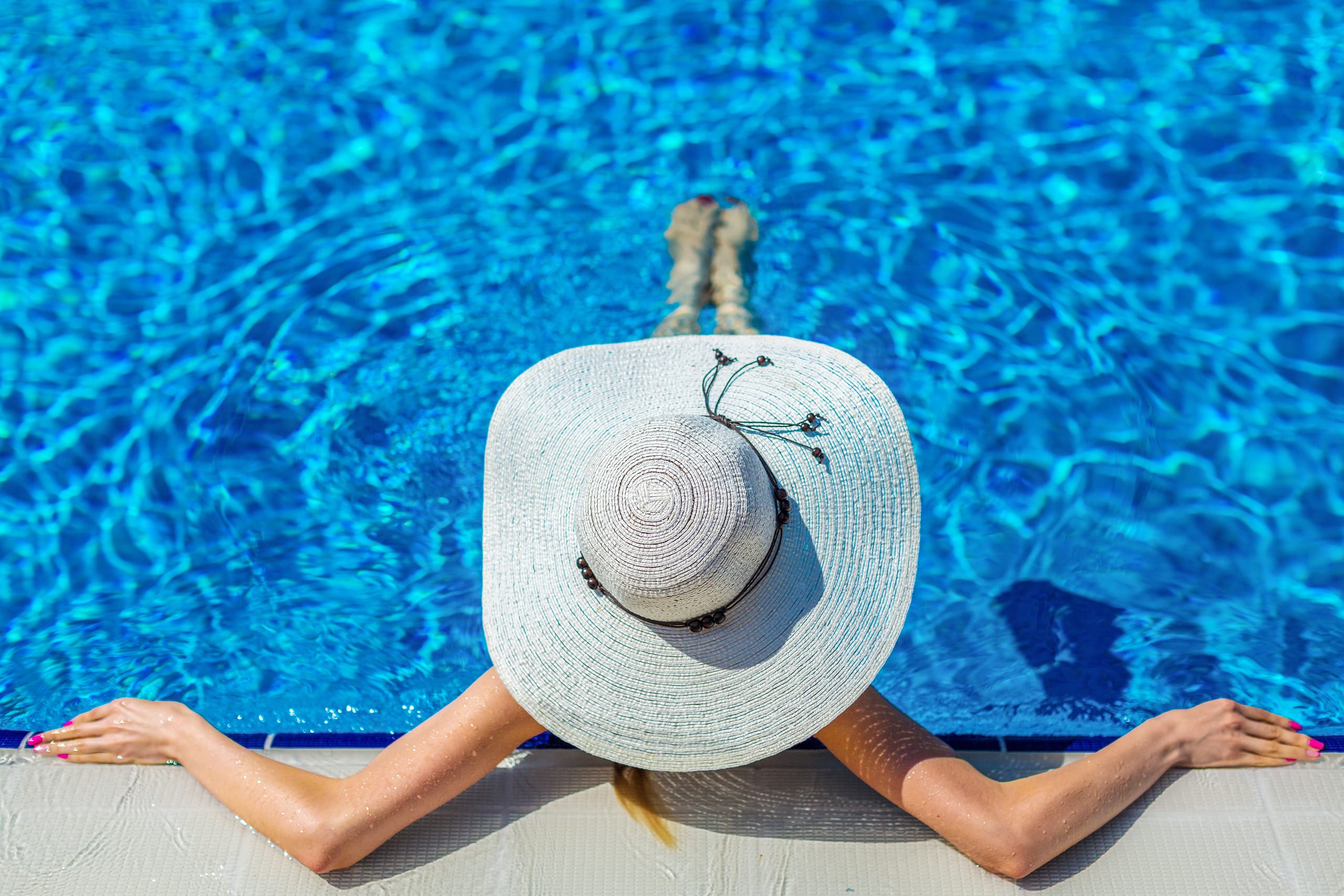 Relax.
We've got
you covered.
All our holidays are
ABTA and ATOL protected