Royal River Luxury Hotel
Did you know?
That due to our special relationships, our resorts offer us the best packages available.
Spain & Islands
Exclusive offers & savings
Book early to secure our lowest rates
UK Return flights
Luxury accommodation
Private transfers
Booking flexibility
Personal concierge travel advisor
ATOL & ABTA protection

Save now
Recommended: We've been to the Royal River Luxury Hotel
Plan My Holiday
A five-star adults only luxury boutique hotel in Tenerife
Situated in one of the most exclusive areas in Tenerife, five-star Royal River Luxury Hotel elegantly fringes the Costa Adeje golf course, perfectly positioned for stunning views of the Atlantic Ocean and rugged mountains beyond.
Its 50 spectacular villas are divided between African-inspired Lagoon Villas and River Villas, connected by a river brimming with exuberant vegetation, plus Pool Villas with – you guessed it – private swimming pools for guest use. Each providing an idyllic hideaway, where contemporary design meets timeless elegance and romance. The décor effortlessly combines elements from around the world, from the farthest corners of Asia to the beating heart of Africa, without losing any of its traditional Canarian charm.
The Serenity Spa is sure to be a sanctuary for your senses, offering a host of massages and treatments, rituals and beauty services, using exclusive Alqvimia products and elements taken from around the world, from India to Morocco. Your journey begins with a relaxing lavender foot bath, a warm eye mask, and a gentle Chakra Head Massage to gently ease tension before you embark on your chosen experience. After, head to the circuit pool with bubbling jets and cascading water for a blissful end to your treatments.
Want to explore the natural beauty of the largest Canary Island? The resort's luxury Royal Boat experience invites guests to board 'Royal Garden' and hit the twinkling waters for a day of balmy sunshine and aquatic discovery. Crowned as one of the best places in the world for marine life (with over 5,000 different species in the Atlantic) enthusiasts can sail, snorkel, fish, and swim to their heart's content on a variety of guided boat trips. Other activities include volcanic wine tasting, golf at the neighbouring Costa Adeje course, plus a host of excursions available to book via the hotel.
Prepare to embark on a journey through the flavours of the world at the resort's exclusive restaurants and bars, where cutting-edge innovation meets daring creativity and delectable cuisine. The hotel's commitment to sustainability means the majority of products are organic and locally sourced across the resort's adults only venues: Kokoro, Flamingo, Pineapple, and The Top, featuring French, Asian, and International gastronomy, plus a dedicated vegetarian menu is also available. The interior design perfectly complements the dishes, with each eatery boasting a serene ambience and elegant decoration that perfectly reflects the cuisine.
Swimming pools

Serenity Spa and Wellness Centre

Restaurants and Bars

State-of-the-art fitness facilities

Complimentary Wi-Fi

Customised experiences and activities

24-hour concierge and room service

Direct access to Costa Adeje Golf Course
The Royal River Luxury Hotel features 50 luxurious pool villas in one of Europe's most exclusive destinations, Tenerife's prestigious Costa Adeje. Each villa has been carefully designed for maximum comfort and boasts exceptional attention to detail with unique hand-picked decoration.
Find out what makes the Royal River Luxury Hotel so special. Here are some of our personal highlights.
Gastronomy makes up a huge part of the Royal River's identity, through its boundless imagination, creativity, and cutting-edge innovation.
There are four restaurants and three bars – each of which have a strong emphasis on sustainability and incorporating local organic products.
From The Top, to Flamingo, Kokomo and Pineapple, guests will journey through a range of flavours from all over the world.
There's a plethora of activities to get involved in at the hotel, from the wonderful Alqvimia Serenity Spa to volcanic wine tasting excursions, days out exploring the Atlantic Ocean on the Royal Boat, plus the plenty of fun to be had in the well-appointed pool villas.
Don't just take our word for it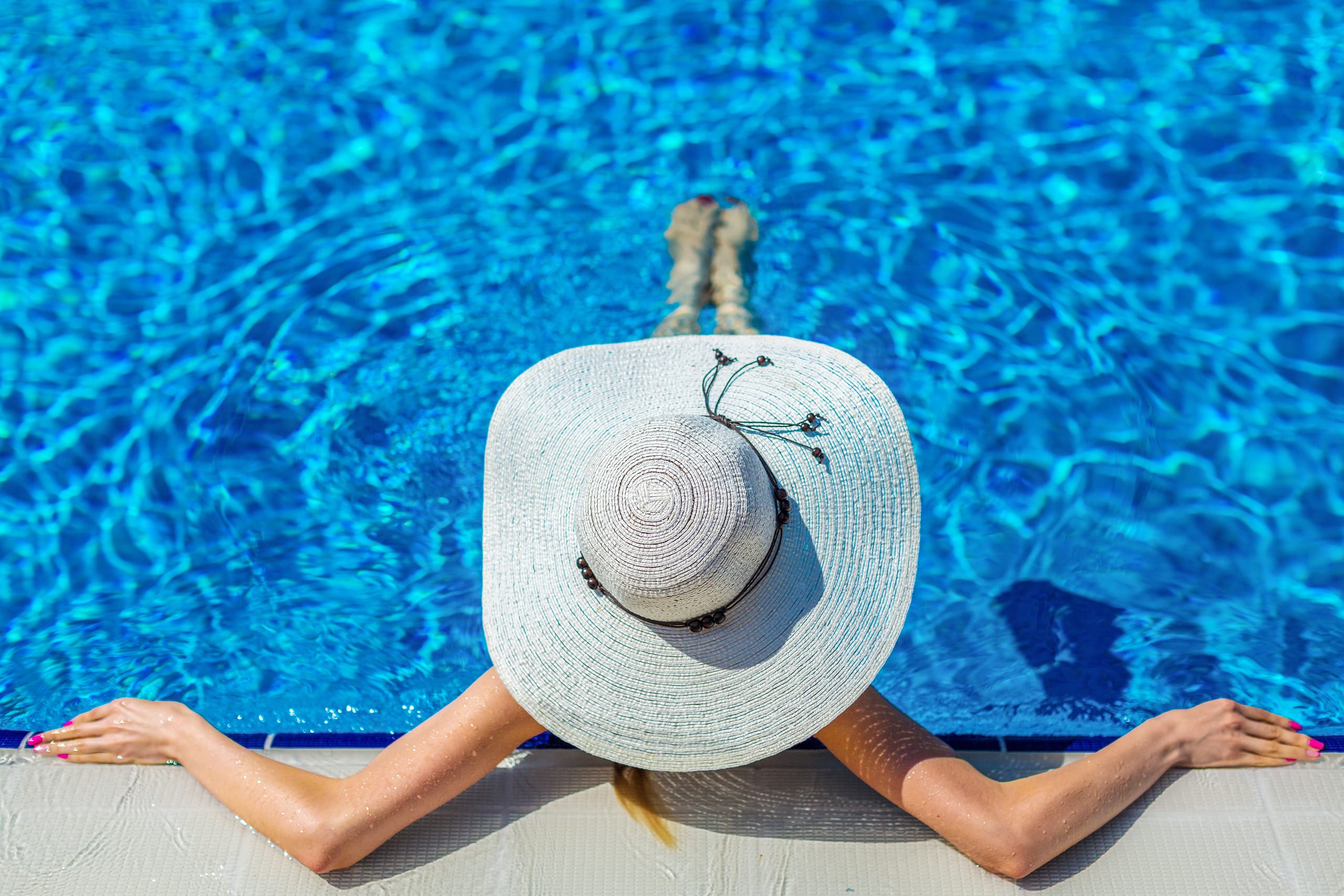 Relax.
We've got
you covered.
All our holidays are
ABTA and ATOL protected