Why Mallorca is #1 for Wine Lovers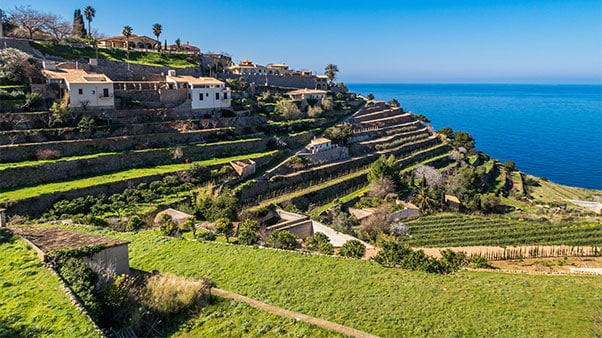 Spain's most famous and upmarket island may seem like a strange place to visit for those looking for hidden gems or to explore a growing and vibrant scene, but actually Mallorca is today and has always been, an island full of change, intrigue and surprises.
In the last twenty years enoturism (wine tourism) has taken off in a huge way in Mallorca, at the same time as a boom in luxury travel making Mallorca a great holiday choice for those looking for a luxury holiday with a wine twist.
Today there are vineyards scattered all around the island but the centralized area for quality is around Binissalem, an area inland and just 40 minutes from the holiday resorts of bustling Parma and idyllic Port de Soller. These vineyards can be reached by car, on your own, or you can visit in one of the popular day tours that go from both Palma or Port de Soller.
Wine on Mallorca, though soaring in popularity today, is nothing new. The history of wine on Mallorca pre-dates Christ with the introduction of vines from the Roman Empire believed to have taken place around 123BC. Fast forward 150 years and Pliny the Elder was giving Mallorcan wines rave reviews back in Nero's day.
Whether that vine was an Italian import or already an indigenous varietal we do not know. What we do know is that those vines indigenous to Mallorca are what is causing a great boom in enotourism today and a great base to explore the flourishing Mallorcan wine scene whilst enjoying  a gorgeous luxury holiday in Port de Soller.
One of our favourties is the Jumeirah Port Soller Hotel & Spa which stocks its own impressive wine list and beautiful dining areas that overlook the magnificent crescent-shaped bay.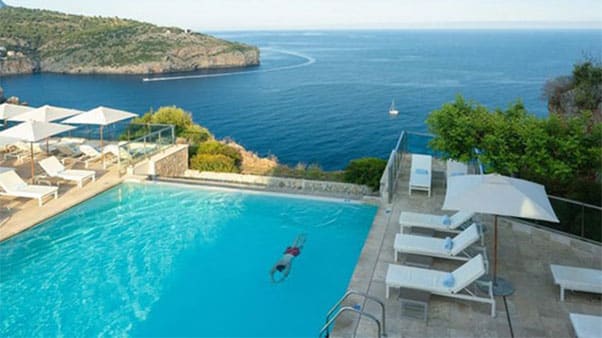 From the hotel you can access the towns of Binissalem, Santa Maria del Cami, Consell, Sencelles and Santa Eugenia and private wine tours can be arranged by the concierge. Some of the vineyards in this area date back as far as the 18th century so it is possible to learn about the history of the island's wine on some of these tours too.
So what are the indigenous grapes of Mallorca causing this boom in interest?
Monastrell (Mourvedre)
A grape well known across northern Spain and southern France and a component of many wines of the Rhone. The traditional grape of the island is Monastrell which can make good wines of character of its own but is also a blending grape and can be found in many Mallorcan reds. You will know this grape as one blended into Chateauneuf du Pape.
Callet
A dark skinned varietal able to add great colour to Mallorcan wines and used frequently in the production of Rose. Frequently blended with other grapes in typical Mallorca blends.
Manto Negro
The opposite of Callet, Manto Negro produces light coloured wines of low alcohol but the old vine versions are capable of producing powerful, intense wines. This is a particularly interesting grape to taste wines of differing vine ages and highlights the difference between young vines and old vines very well.
Moll (Prensal Blanc)
A fruity, spicy and low acid white grape, this old Mallorcan varietal is the white pride and joy of the island and although produces some varietal wine is often blended with Moscatel, Chardonnay or Viognier, giving the wine's freshness to make up for that low acidity. Moll is also a varietal used in the production of Mallorcan Sparkling wine.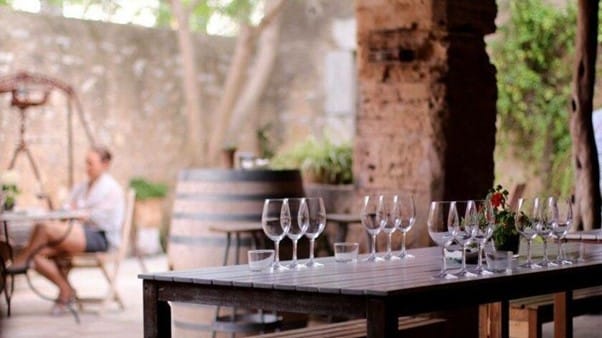 There's probably no better way to really experience the culture and land of Mallorca than by a day or two on wine tasting tours and from Port de Soller or Palma you are well placed to reach all the vineyards of the central plain.
The best producers to visit are traditional wineries like Bodega Ribas and Bodegas José L. Ferrer or get to know the modern new wave producers like Anima Negra and Bodegas Angel.
The current Mallorcan wine scene is rich and diverse with ancient varietals planted alongside your international favourites like Chardonnay and Cabernet Sauvignon and the island itself is a snapshot into the exciting and developing world of Spanish wine as a whole.
We recommend taking at least a day to explore the unfolding story of wine on Mallorca as part of your luxury holiday to this beautiful Balearic island.