Four Seasons Resort Maldives at Kuda Huraa
Did you know?
That due to our special relationships, our resorts offer us the best packages available.
Maldives
Exclusive offers & savings
Book early to secure our lowest rates
UK Return flights
Luxury accommodation
Private transfers
Booking flexibility
Personal concierge travel advisor
ATOL & ABTA protection

Save now
Recommended: We've been to the Four Seasons Resort Maldives at Kuda Huraa
Plan My Holiday
Luxury holidays in the Maldives.
The Four Seasons Kuda Huraa resort in the Maldives lies just a short speedboat ride away from Male and offers a sophisticated choice of recreation, escapism and conservation. Combining the charm of a Maldivian Island Village with all the amenities and features expected of a luxury holiday retreat, this stunning resort is the perfect choice for a wide range of travellers with its romantic setting, numerous activities and sumptuous wellness facilities.
Accommodation takes the form of a total of 96 thatched beach and water bungalows, villas and suites, each one crafted by locals using indigenous materials and techniques. Beach Bungalows and Family Beach Bungalows provide plunge pools and private gardens, whilst Water Villas feature sundecks and steps leading down into the sparkling lagoon. With a number of different options, including speciality suites with alfresco dining rooms, you are sure to find something to suit your needs.
Facilities and activities on offer at the Four Seasons Kuda Huraa include the Island Spa, a haven of tranquillity that is situated on its own tropical island, a marine discovery centre – where you can watch 3D movies about the conservation of coral reefs, turtles, sharks and more plus enjoy shark snorkel safaris – and there are also water sports on offer in addition to breathtaking experiences such as the Seaplane Surfing Safari.
Dining here incorporates fine Indian cuisine, Asian delicacies and contemporary Italian fare, all of which are complimented by a cellar of hand-picked fine wines. You can also choose to enjoy a romantic dinner for two on the beach, in an oceanfront pavilion or from the comfort of your very own bungalow, suite or villa with the 24-hour in-bungalow dining option.
The Island Spa

Sports & Fitness & Experiences

Onsite Restaurants

Beach
This resort has a range of room types to suit your budget and party size.
Find out what makes this resort special. Here are some of our personal highlights.
Situated on its own island, the Island Spa at Four Seasons Resort Maldives at Kuda Huraa is a secluded haven in which you can discover a wide range of invigorating treatments and massages. Reached via a short sail aboard a 'Dhoni' – a traditional Maldivian boat – the spa features seven over-water treatment pavilions with separate bathing areas and outdoor showers. Here you can choose from a dazzling array of services including:
Massages; facial treatments; Island Spa Rituals; Kuda Spa for Kids and Teens; bath rituals; spa treatments for men; multi-day spa packages; salon services; in-room treatments; Yoga; body treatments; Pilates; Reiki
As well as all this there is also the award-winning Night Spa, offering open-air lunar rituals that are inspired by the four key phases of the moon: 'Reflect' (new moon), 'Nourish' (waxing moon), 'Harmonise' (full moon) and 'Release' (waning moon).
As well as the various wellness options on offer you can also enjoy access to a gym with state-of-the-art facilities, a swim in one of the largest swimming pools in the Maldives or you can choose from a host of experiences for couples and families alike, ranging from gourmet breakfasts in bed to sunset champagne cruises aboard a beautiful yacht.
Couples experiences include: in-room bath rituals; beach dinners; pool island dinners; private island picnics; seaplane surfing safaris; snorkelling excursions; dolphin watching cruises; sunset fishing; the coral propagation programme; the head start turtle rearing programme and more
Along with a number of leisure activities to enjoy such as surfing and water sports there is also the Marine Discovery Centre to explore which is run by marine biologists and is dedicated to protecting the magnificent marine environment. Scuba diving enthusiasts can also rejoice with the Four Seasons Explorer, a luxury live-aboard catamaran with all-inclusive itineraries incorporating wreck, sunrise and night diving and visiting seasonal manta ray and whale shark hotspots. Full and half-day guided excursions are also on offer such as the 'Robinson Crusoe Adventure by Seaplane' – a day spent on a deserted tropical island with a delicious barbecue to enjoy – plus you can learn about the rich culinary heritage of India and the Maldives with a Baraabaru Cooking Class. Whether you are looking to simply relax and unwind away from it all or to stay as active as possible during your luxury holiday here, there truly is something for everyone at this stunning resort in the Maldives.
For more information and to book a luxury Maldives holiday at the Four Seasons Kuda Huraa, call one of our experienced travel experts today
Baraabaru
Located near the pool and featuring an open kitchen with a tandoori bar, Baraabaru offers an exquisite dining experience on a spectacular torch-lit deck over the sea. The menu consists of fine Indian cuisine with a special night on Sundays named the 'Sunday night Ghar Ka Khana', during which you can enjoy home-style cooking in the shape of curries, kebabs, breads, biriyanis and more. Fresh seafood and traditional Indian specialties are all prepared beneath grand Keralan-style columns and flaming torches, with a children's menu also available.
Reef Club
Reef Club is open daily for lunch and dinner and offers classic Italian dishes comprising of pizza, fresh seafood and grilled meat. Here you can choose to dine either inside under the thatched roof pavilion, or al fresco style on the ocean-side deck, with a free-standing bar providing refreshments. Each Wednesday you can enjoy a theme night, with a mouthwatering seafood selection including oven-roasted lobster.
Café Huraa
An all-day dining restaurant, Café Huraa offers Western and Asian dishes such as seafood, wok-prepared noodles and traditional curries in the evening, with a buffet each morning containing something for everyone. With an Asian dinner every Tuesday, weekly theme dinner celebrations, a children's menu available plus a beautifully exotic setting facing the pool and lagoon, this casual venue offers a memorable experience.
Kandu Grill
Open for lunch and dinner, the Kandu Grill is the perfect place to enjoy succulent meat and grilled seafood. Sit back and relax as a professional chef prepares freshly caught fish or lobster for you in a stunning poolside setting overlooking the ocean.
Poolside Bar
Open daily and situated by the main pool, this popular outdoor venue features 56 loungers and offers light snacks and tropical beverages. The lunch menu includes appetisers such as warm shoe lobster salad, deep fried king prawns and Greek salad, with mains including Maldivian fried rice and Huraa fish & chips. You can also choose from a wide range of sandwiches and wraps including a rib eye steak sandwich and a soft shell crab sandwich, plus there are delicious desserts on offer such as chocolate turtle ice cream cake.
Sunset Lounge
Open daily and a popular venue for those looking to enjoy the sunset whilst sipping on a delicious cocktail, the Sunset Lounge adjoins the reception area and overlooks the jetty and spa. Snacks are available throughout the day, including Vietnamese shrimp summer rolls, potato cutlets and the 'Maldivian sampler', whilst every Saturday there is a Shisha night with a large selection of flavours to choose from as well as baklava, dates, Turkish delights and more.
In-Bungalow Dining
Available 24-hours a day, in-bungalow dining at the Four Seasons Kuda Huraa offers a fine dining experience from the comfort of your very own bungalow, villa or suite. The extensive menu features western and Asian favourites including Japanese and English breakfasts, plus there is Thai and red curry, lamb rogan josh, wok-fried beef tenderloin and much more for lunch and dinner. In addition to this, all restaurant menus can be served directly to your room for dinner and there are children's and infant's menus available too, along with an extensive choice of beverages.
Dining Experiences
As sumptuous and as memorable as the dining experiences provided by the restaurants at the Four Seasons Kuda Huraa can be, special occasions deserve something extra. This stunning resort offers just that with a choice of unique settings including private oceanfront dinners on the decked Pool Island, beach barbecues, candle-lit dinners on the beach, meals at the Kandu Grill Infinity Table and more.
Don't just take our word for it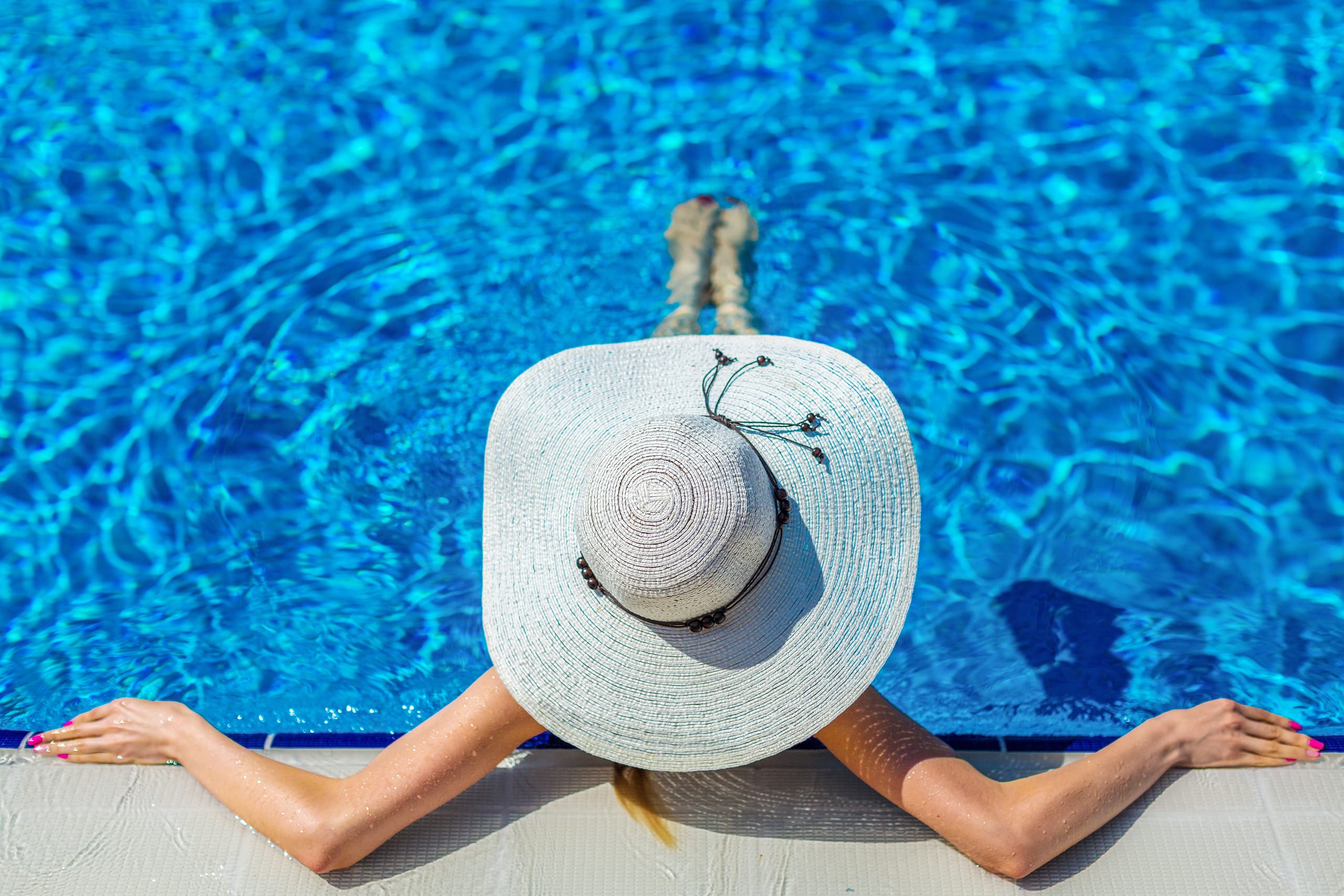 Relax.
We've got
you covered.
All our holidays are
ABTA and ATOL protected