One&Only Resorts - Not All Classrooms Have Walls
Over the past 18 months we have all missed out on experiences and sharing special moments, which is why  One&Only Resorts want to make sure that every minute counts on your next trip.
O&O Resorts pride themselves in helping create memories for all members of the family when they are away on a holiday together, allowing them to feel the joy in what they do.
The Team at O&O have created a collection of activities that families can enjoy together, that go beyond the normal walls of kids club, that allow families to learn together, play together and share their experiences for years to come.
From learning a new skill, a language, a technique to trying their hands at a new sport. From learning about the heritage and culture of a destination to understanding conservation and sustainability but in a fun and engaging way, One&Only Resorts have something that will leave that lasting impression.
SPORTS, FITNESS & ADRENALINE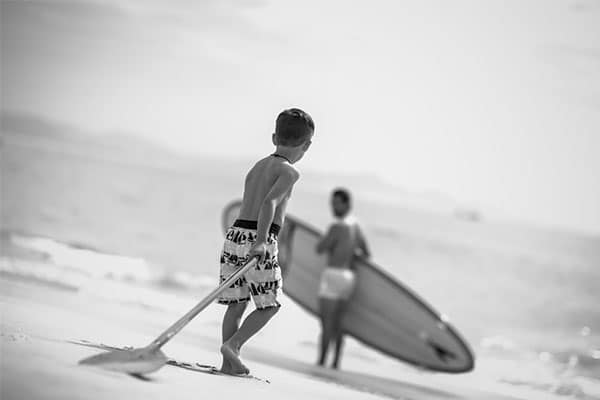 Surf with the Pros – One&Only Palmilla, Mexico
One&Only Palmilla truly is the ultimate surfer's paradise – the resort is now home to the iconic Land Rover Defender, transferring guests to the best surf spots in all of Los Cabos. Travel up and down the coast to hunt down the best wave – all in One&Only style. With every great swell coming in, TropicSurf pros can pack up the ultimate surf truck and hit the road with guests and visiting Pro Surfers throughout the year to find consistent, quality waves for all levels, including beginners. Once the waves have been mastered, surfers can kickback with a beachside setup that includes refreshing snacks and beverages or elevate the experience with one of the resorts curated picnic baskets. Take a break and unwind before returning to the resort for a relaxing beach bonfire. Top off the experience with a surfer's relief massage the next morning, a powerful massage designed to help alleviate muscular ache and tension.
 Canal Paddle- One&Only Cape Town
Discover the mesmerising and private V&A Waterfront waterways by Water Bike or SUP (stand-up paddle board), with historic landmarks and breath-taking views of Table Mountain along the way. Both activities provide an exhilarating and unique experience, suited for people of all athletic abilities. Guides are available to coach and assist, and ensure guests feel at ease throughout the experience.
Please note: This activity should be booked with concierge 48-hours in advance, and there is a 24-hour cancellation policy. Guests must be 10 years and older, and have a parental consent if under 18 years, with parent's.
 Water Polo Champions- One&Only Portonovi, Montengero
Learn the basics of water polo – the most popular sport in Montenegro – with our celebrated local team of champions, Jadran. Jadran's players were part of establishing Montenegro on the water polo world map. They played for the national team that won European and World Championships and sits at sixth position in the FINA Water Polo World Rankings. You can also take private one-to-one lessons with a professional coach or enjoy official matches at the Jadran club.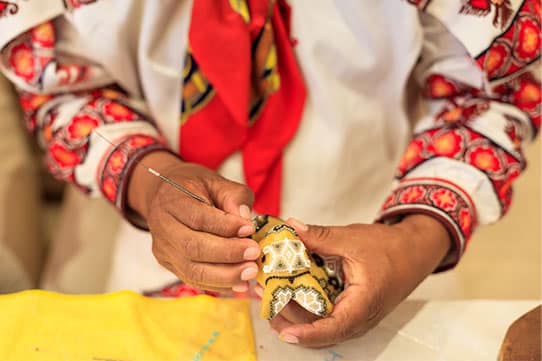 Art Lab – One&Only Palmilla, Mexico
Embrace your creative side with one-to-one tuition with our local artist. Immerse yourself in the inspiring surrounds of One&Only Palmilla and create an original piece you can take home and treasure. Whether you're seasoned or aspiring, artists of all levels will discover new techniques and mediums from sculpture to mixed media, collage, watercolor and crafts.
Inspired by Art – One&Only Le Saint Geran, Mauritius
Delve into the famed artistic heritage of Mauritius on this 4 hour tour, celebrating the island's diverse languages, religions, ethnicities and cultural traditions. Your journey begins with a private audience with celebrated artist and collector, Salim Currimjee, at his gallery in the capital Port Louis, where you will learn more about the island's artistic past and present, view pieces by contemporary artists, and enjoy an exclusive presentation of Salim's own work.
JOURNEY
Luxury car transfer to the gallery of Salim Currimjee, Port Louis
Private audience with Salim Currimjee
Tour of the gallery
Transfer back to the resort by luxury car
4 hours
MUR 21,000
USD 585
Through the Eyes of Marshal Tito – One&Only Portonovi, Montenegro
Take an exciting tour of the scenic coastal roads in our 55-year-old Rolls-Royce Silver Shadow, just as the former president of SFR Yugoslavia once did. From a private guided tour of Tito's Villa to an unforgettable wine tasting with exquisite sunset view, relive the legendary past and create everlasting memories in this one-of-a-kind excursion.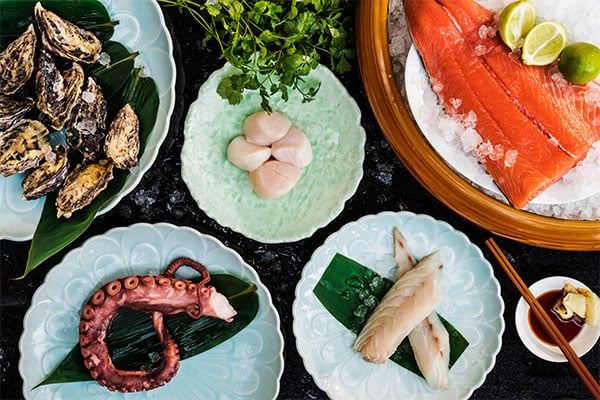 NOBU Little Chefs Sushi Masterclass – One&Only Cape Town
Engage the little ones in an exciting new skill, taught by the friendly and charismatic sushi chefs at Nobu Cape Town. Little chefs will enjoy a fun and interactive session learning how to make one of the world's most popular dishes – sushi. The masterclass continues with a delicious lunch and some etiquette tips from the professionals. The experience ensures younger guests look the part with the inclusion of a personalised One&Only apron and Chefs hat.
When: Daily, 12pm–3pm, for 2.5 hours – Meeting Point: Nobu sushi counter
Cooking Classes – One&Only Palmilla, Mexico
Move over tacos and burritos, this is a way to really get to understand and taste real Mexican food.  A personal and hands-on experience, reserve one of our private cooking classes with expert guidance from our celebrated team of chefs. In this interactive class you'll learn to prepare each dish with care and precision, cooking up a masterpiece to savour. Private classes can be tailored to guest's preference, with lessons ranging from Mexican specialties, to fresh fish and seafood or authentic tortilla making and beloved Mexican pastries.
$200 per person
Teenager +
Shop, Cook and Eat – One&Only Le Saint Geran
Amateur chefs and foodies – this is one for you! Along with our Chef, you'll head out to the vibrant Flacq Market to fill your shopping bag with colourful local groceries and delicacies. On your return, our Chef will take you for a small detour to see what delights the fishermen have in store. Then it's back to the resort, to begin cooking up a storm under his expert guidance, while our Sommelier leads you through the perfect wine selection. Then of course, the pièce de résistance – sit down, enjoy the fruits of your labour, and reflect on your day of discovery.
JOURNEY
Transfer by luxury car
First stop at Flacq Market for a visit and to shop all the ingredients
Cooking class at La Terrasse
Wine tasting with our Chef Sommelier
Lunch with our Chef at La Terrasse
4 hours, every Wednesday
MUR 12,000
USD 335
8AM–12PM: 4 HOURS, EVERY WEDNESDAY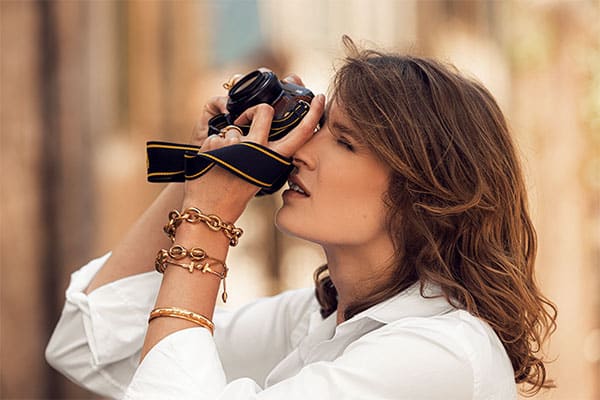 Port Louis Unwrapped – One&Only Le Saint Geran, Mauritius
Go behind the scenes of our colourful island capital, as we offer privileged access to the city's points of cultural interest, exceptional private spaces, impressive views and inspiring local characters.
Discover the hidden corners and celebrated icons of Port Louis during this 3-hour 'off the beaten path' walking tour. Your knowledgeable private guide will enlighten you on the history and traditions of every area as you explore the streets and old workshops of the city. You'll also have the chance to taste some local delights, showcasing the diverse Creole, Indian, Chinese and African culinary influences.
JOURNEY
Luxury car transfer
Meet in Port Louis, in front of the Astrolabe (next to Postal Museum)
A 3-hour walk through the hidden places of the city
Tasting menu: A bottle of water, Indian roti with curry, Chinese dumplings, grilled peanuts, Indian pastries
Transfer back to resort
10am–12.30pm: 2.5 hours
MUR 17,800
USD 495
Help us Rebuild Le Saint Géran – One&Only Le Saint Geran, Mauritius
2PM–4.30PM: 2.5 HOURS
Become a part of the best-known legend in Mauritius. Immortalised in Bernardin de St-Pierre's famous novel 'Paul et Virginie', the naval ship Le Saint Géran, belonging to the French East India Company, was wrecked just off our coastline in 1744. Now One&Only Le Saint Géran has commissioned a replica to be made in partnership with the National Maritime Museum, where the finished model ship will be housed. We invite you to leave your own lasting legacy in Mauritius, by helping to build this model ship. Every Monday, the craftsman who is working on it comes to the resort with his intricate tools, equipment and some of the other beautiful models he has built. Join him in our Le Carré lounge to add your own personalised piece to the Le Saint Géran replica and sign our Visitors Book – which you can personalise in the atelier – as a lovely memento of your experience.
JOURNEY
Walk to Le Carré
Sign the visitors book
Participate in the building of the replica Le Saint Géran ship
Children can participate in an artwork session
2pm–4.30pm: 2.5 hours
Complimentary
CARING FOR THE PLANET – Sustainability and Conservation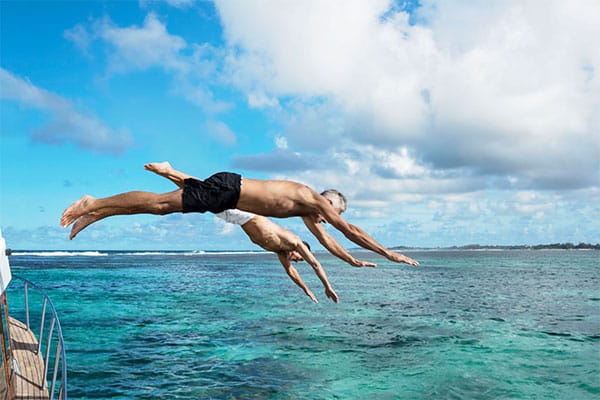 Turtle Release – One&Only Palmilla, Mexico
Behold the wonder of rebirth and help dozens of baby turtles find their way to their new life beyond the Sea of Cortez. No country in the world is home to more surviving sea turtles than Mexico—five species of endangered sea turtle arrive every year to the beaches of Los Cabos to lay eggs. Once the eggs start hatching, the babies are collected to keep them safe from predators. Then, at sunset, a handful of lucky guests will witness one of nature's great miracles as the baby turtles are carefully released into sea to ensure the greatest probability of their survival. Experts are on site to provide information as visitors experience this truly remarkable event.
Complimentary; Turtle Release season is generally September through December; actual hatching times vary
Trek into the Wild – One&Only Le Saint Geran, Mauritius
Encounter first-hand some of the planet's most successful conservation work as you head into the wilds of the island with your very own eco-ranger from the Mauritian Wildlife Foundation (MWF). Stroll through a protected nature reserve in search of epic ocean views from the Île aux Aigrettes island, you'll uncover indigenous flora and fauna, including the Pink Pigeon, Mauritius Kestrel and even giant Aldabra Tortoises.
Along with the Echo Parakeet, these particular bird species have been rescued from the brink of extinction, and are a testament to the island's incredible preservation efforts – a true delight to see, up-close, wild and free. 6 HOURS.
Boat transfer from the resort's Boathouse Jetty to Île aux Aigrettes
Trekking at Île aux Aigrettes
Enjoy the picnic on a boat
Snorkelling at leisure
Transfer back to the resort
6 hours
From MUR 31,600
USD 875
Secret Mangroves Discovery Tour – One&Only Le Saint Geran
Embark on a journey of discovery with our Club One manager, Burwing Caetan, whist he guides you through the mature mangroves of the serene lagoon by kayak or stand-up paddle. Explore the secret spots off the beaten track and witness the untouched ecosystem of fauna and flora. Spot wild fish, birds frolicking and natural mangroves in full glory.
Mangroves are some of the most important ecosystems on Earth. They anchor and protect coastal ecosystems, and make up a transitional zone between land and ocean, connecting and supporting both elements. Mangrove forests are essential nursery grounds for all kinds of marine life including fish, rays, and invertebrates, and importantly they absorb a lot of carbon from the atmosphere, making them a critical solution in the fight against climate change.
JOURNEY
Meet at the Boat House and select you kayak or stand-up paddle
Paddle the mangroves at leisure for approximately 3 KM
Burn approximately 350 KJ
Duration 30-45 minutes
No cost, complimentary of Club One
Water is provided
Turtles of the Two Oceans – One&Only Cape Town
Get up close and personal with these much-loved creatures of the sea during this exclusive, behind-the-scenes experience in partnership with the Two Oceans Aquarium Education Foundation. Neighbours to One&Only Cape Town, the Aquarium Foundation actively rescues, rehabilitates and releases stranded and distressed sea turtles as part of their conservation mission. The impact of their work is hundreds of sea turtles having been saved, cared for to full strength and released back into the wild.
In this private excursion, guests of One&Only Cape Town will be able to participate and assist with turtle care tasks such as feeding and cleaning hatchlings in the turtle hospital as well as meeting the sub-adults under rehabilitation. Following this, guests are free to explore the Two Oceans Aquarium's public attractions such as the touch pool, shark exhibit, kelp forest and penguin exhibit at leisure. Turtles of the Two Oceans is a fun, interactive and educational experience, perfect for children and adults alike. All proceeds go towards the important work of the non-profit Aquarium Foundation's Turtle Rescue Programme.
When: Monday, Wednesday and Friday, 10am-4pm, approximate 90-minute excursion with full day access to the Two Ocean's Aquarium.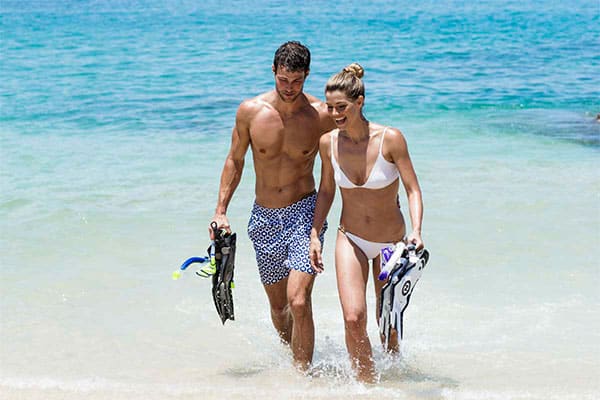 WILDLIFE WATCHERS & NATURE EXPLORERS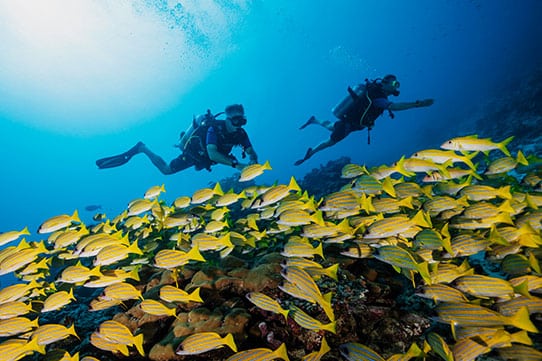 Snorkelling with Whale Sharks – One&Only Palmilla, Mexico
Imagine being eye-to-eye with a Whale Shark as you snorkel inches away from these amazing creatures. From up-close, you will be in awe of their size, feeding techniques and gentle grace as you swim beside these spectacular animals in the clear ocean waters.
Off the Beaten Track – Private Guided Tours of the Natural Wonders of the Island – One&Only Le Saint Geran
Calling all explorers, hiking enthusiasts and nature lovers, this experience is not to be missed! Take off for the day on a private guided tour and experience the marvelous wonders of Jurassic Mauritius; witness life beyond the beaches and into the wilderness.
You will encounter first-hand indigenous fauna and flora of our beloved island, many of which are rare and exotic. Such as the 'earring' the endemic flower of Le Morne Brabant, and the national floral emblem. As you journey deeper into the protected nature reserves, climb waterfalls and gorges, you'll discover rare birds such as the Echo Parakeet, the Pink Pigeon and the Mauritius Kestrel, which was brought back from near extension by the conservation programme of The Mauritian Wildlife Foundation.
You might also find wild boar, macaque monkeys, and deer's wandering in the wild nature. As you keep exploring you will find spellbinding waterfalls, pristine rivers, wide canyons and dramatic mountain ranges. Respect for ecology is at the heart of these guided tours. We keep to the paths we take, leaving only our footprints behind.
THE WILD SOUTH
The south of the island will reveal its greatest treasures: waterfalls, rivers, virgin forest, deserted beaches and volcanic cliffs overlooking the vast Indian Ocean. Get ready for a real immersion in the rivers, natural pools, waterfalls, and the azure blue sea. This easy hike is open to everyone, including children and adults, and presents no real difficulties.
JOURNEY
Meet at the Gris Gris parking
Duration approximately 3h – 3h30h
Walking distance: 8km
Elevation gain: 150m
Elevation loss: 150m
Prices: From RS 4,000/ USD 100 per person, with special group rates available
Desert Safari – One&Only Royal Mirage, Dubai
Embark on your own Arabian adventure as you explore the incredible desert landscapes surrounding Dubai. Choose your mode of transport: by camel, hot air balloon, or four-wheel drive.