Revisiting 3 Legendary Mauritius Holiday Hotels
From amazing coral reefs and shallow cobalt-blue lagoons to its white sandy beaches, our luxury holidays to Mauritius have plenty to offer both families and couples looking for a paradise holiday in the heart of the Indian Ocean.
I was fortunate enough to recently revisit this paradise island having stayed at the same resorts several years ago. I was keen to see what had changed and whether these 3 Mauritius holiday hotels still lived up to their promise of pure 5-star luxury.
Let's find out…
Shangri-La Le Touessrok Resort & Spa
The Shangri-La Le Tousssrok really impressed me. The resort has recently reopened having undergone a six-month renovation and features contemporary Mauritius styling that reaffirms the resorts bohemian heritage. This works well and the finish has been completed to a high standard.
The location of Le Toussrok is simply stunning, with its uncrowded, pristine white beaches the resort has an unsurpassed feeling of privacy in an atmosphere that caters equally well for couples and families looking for a luxury holiday, whatever your numbers, you won't be disappointed here.
The Food in the buffet for breakfast and dinner were excellent with great offerings. The Japanese restaurant was wonderful and the Al' Carte Beach Republic restaurant also very good.
The Frangipani Wing is very nice with its own smaller beach.
The boat service to the golf club is excellent and the service at the golf course was again second to none.
The Gym/Spa is very good and near to the adult pool by the Frangipani wing.
Overall, I had 10 extremely lovely days at the Shangri-La Le Touessrok Resort & Spa. If you're looking for an affordable luxury holiday to Mauritius then the Le Touessrok is hard to beat. I will certainly be returning again.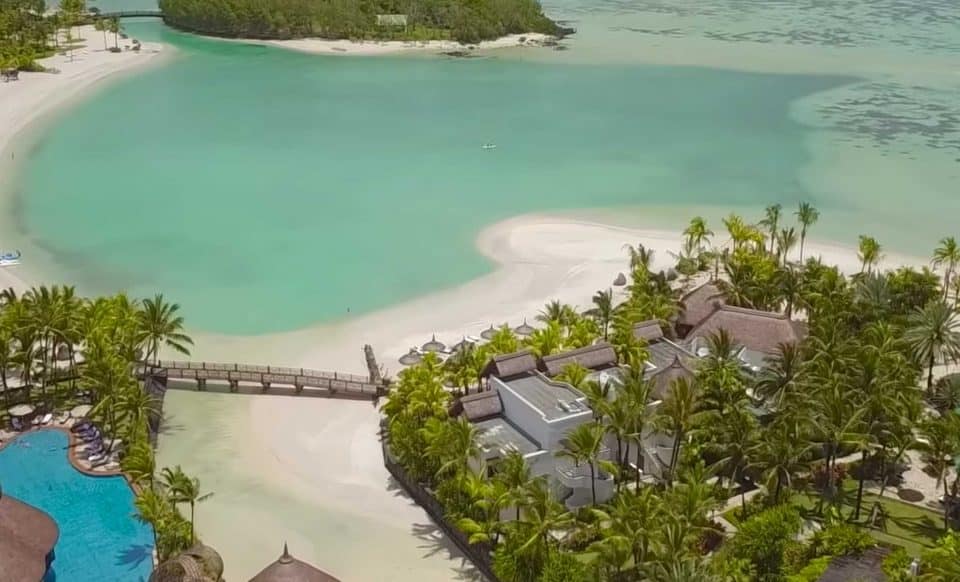 I absolutely loved the One&Only Le Saint Géran. I last visited 12 years ago but there have been lots of changes since then. The hotel has recently reopened after 12-months of extensive renovation and has been transformed into a modern-day iconic resort, and in my opinion, equally perfect for a younger audience, as well as the repeat following of all ages that flock to Le Saint Géran year-on-year.
The food throughout the One&Only Le Saint Géran is second to none, from the buffet, the Japanese restaurant, the beach restaurant Le Pointe, to the all-day snack L'Artisan outlet, you'll not go hungry, but more to the point, the quality is truly wonderful!
The rooms at the One&Only Le Saint Géran are rich with quality and come well-equipped. The Beach service is amazing and all aspects of guests are catered for. The service levels are typical One&Only with exceptional levels of detail and helpful, friendly staff that are on hand to ensure your stay is as comfortable and as pleasurable as possible.
I felt thoroughly spoilt and catered for during my entire stay – The Le Saint Geran is a hotel I will certainly return to. In my opinion, it's a must for any discerning luxury holidaymaker looking for everything that a 5-star Mauritius holiday hotel should be.
Constance Le Prince Maurice
I was delighted to have revisited the Constance Le Prince Maurice since my last visit 10 years ago. Perhaps rather surprisingly not a lot has changed from the renovation that took place in 2012. Yes, the furniture in the rooms are new, but the overall design is pretty much the same. The rooms are more traditionally styled when compared to Le Touessrok or St Geran, for example.
The hotel has a lovely warm charm when you walk in, its darker colouring complements the theme of the resort all throughout.
The pool greets you as soon as you walk through the reception area, which then leads to the beach.
The beach at the Constance Le Prince Maurice is very good.  It's not as wide as the One&Only Le Saint Géran, but it still has plenty of areas for you to relax or find solitude if that's what you're looking for?
Rooms range from junior suites, lagoon suites and over water accommodation.  All have their differences and ultimately it'll come down to what you're looking for in a luxury holiday as to your room type preference.
Overall the Constance Prince Le Maurice is a very good Mauritius holiday hotel.  If you're looking to experience a classic luxury Mauritius holiday, steeped in tradition, then it's certainly well worth visiting.